Seriously? You know..... You'd think that after all the gazillion lawsuits and the email and letter and phone call marathons, and the bad press.... You really would think that these corporations would get the idea and maybe put out a huge warning to all of their outlets and stores and companies to NOT HARASS BREASTFEEDING MOTHERS AND BABIES!!!
No seriously.... is the lesson that terribly difficult to comprehend?
...... And it's a freakin Lingerie Store with their walls plastered with photos of half nude women in sexy undies and lacy bras!!!
Really? REALLY?
REALLY?!?
'Go in an Alley': Mom Denied Right to Breastfeed at Victoria's Secret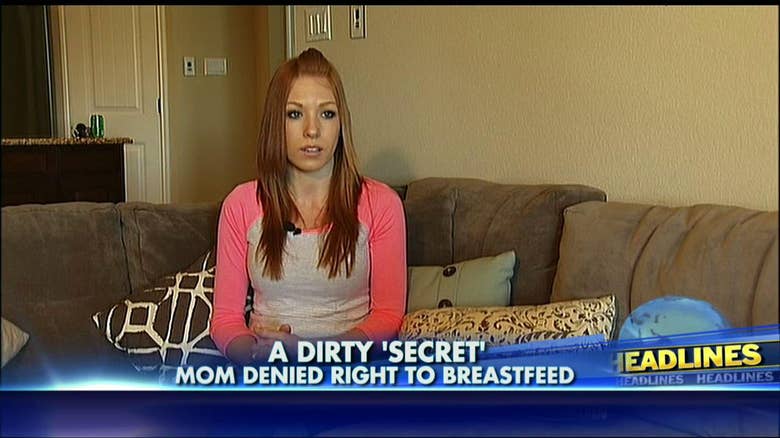 A Texas mother was denied the right to breastfeed at a Victoria's Secret, being told instead to go nurse her son in an alley outside.



After spending $150 at Victoria's Secret, Ashley Clawson says she asked a store employee if she could nurse her son in one of the fitting rooms. Clawson says the employee said no and then told her she could nurse him in an alleyway outside.

Under Texas law, mothers are entitled to breastfeed their children anywhere that women are authorized to be.

The store manager apologized and offered to send Clawson a $150 gift certificate.


Watch the Video of the News story HERE